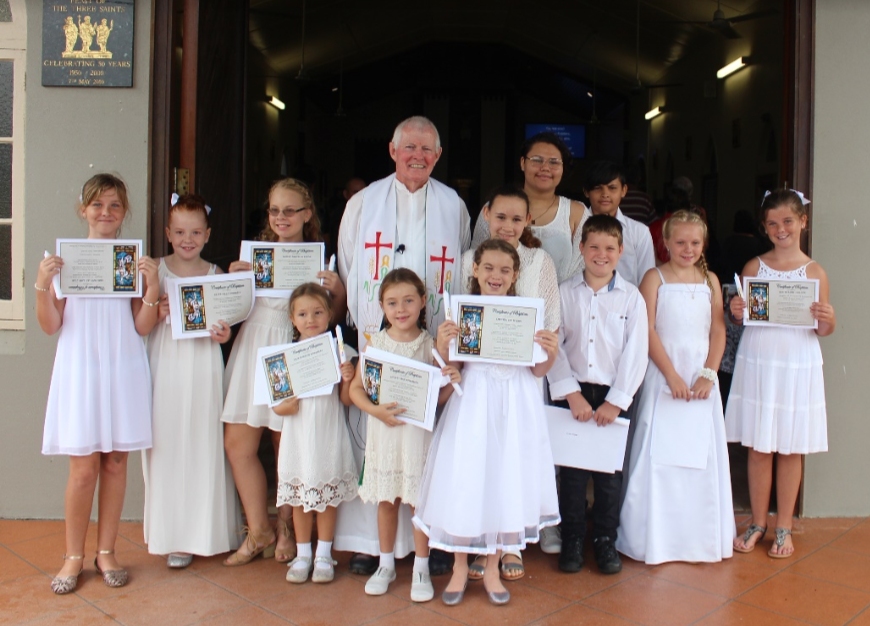 Earlier this year, the St John's community in Silkwood welcomed twelve children who were baptised into the faith community of the Catholic Church.
Family, friends, members of the school community, and parishioners gathered to witness this special event. The students were mesmerised as Father Kerry Crowley baptised the candidates, with younger students leaving their seats to vie for a prime viewing position.
Assistant Principal – Religious Education, Mrs Linda Gaia, said she was inspired by the children, especially those who expressed interest in baptism of their own volition.
"These children had a strong belief in the Church, and they had a strong desire to be a part of it, and they
made it happen," she said.
The majority of the newly baptised will participate in the Sacraments of Reconciliation, Confirmation and Eucharist later this year.
Written by Linda Gaia (Assistant Principal – Religious Education)