The motto of St John's School is 'Always Reaching for New Heights' and this is the best way to describe St John's Staff and School community. They are always willing to help and support our children with their education, music and sports to the best of their ability.

Being a parent of three girls, I started with St John's Kindergarten in 2013 and then following through to St John's School. As a parent, I can see how much time and effort the school puts into supporting our children, which can make it a bit easier on us. My girls love going to school and having that support from their teachers. The St John's staff care about the child's education and making a difference in their life.

We are very blessed to be able to have a Kindergarten, School and Parish within walking distance of each other. Our children can grow together and go through the different stages of life within in a small area. St John's School works well with the Parish and are always willing to support each other which make it very special.

Larissa Zammit – School Parent, School Officer
I have been involved with St John's School since 2015, firstly as a Kindy parent and student volunteer while studying a Diploma in Education Support, then as a staff member and now a school parent. During that time I have seen the St John's School Community rise to meet many challenges while continuing to strive for excellence in all that they do. The school has gone from strength to strength and is a shining example to our whole Diocese of best practice education in the modern Catholic school. They provide an extensive curriculum program to students, comprehensive learning support where needed, and academic extension opportunities within each classroom and also in small groups for those who are ready. Every child is encouraged to try their best and find their strengths. Sporting opportunities, music, school camps/excursions and the latest IT options available add important value and ensure our St John's students receive the best education they can to prepare them for higher learning and a life of worth. The school also works closely with the St John's Parish to carry through the values of love, compassion and personal growth including access to Sacramental Programs. St John's was always the school of choice for our family, and we continue to be impressed and inspired by all that we see there.

Mrs Helen Belbin – School Parent, School Officer.
My family's association with St John's stems back to 1999 when my children began their schooling. St John's offers high quality academic opportunities in a family oriented environment. Children are made to feel safe and loved, promoting the opportunity for all children to achieve their potential in contemporary facilities. Our community kindergarten, located on the school grounds, provides the first step in our school community's nurturing and development of the next generation.

Mrs Vera Sendra – Past parent, school & kindy secretary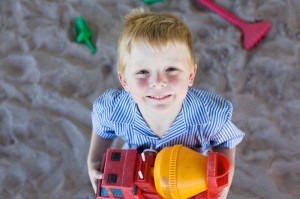 St John's successfully blends excellence in academic performance, creative arts and sports. The school offers state-of-the-art technology and inclusive, flexible learning environments. All children's needs are well catered for.

Mrs Cassandra Scopelliti – St John's school parent
Students have many opportunities including Music tuition, Languages, Social and Emotional Learning, Intensive Swimming and a very successful Speech and Drama program. Our children are nurtured in a caring learning environment that values respect, encouragement, aspiration, care and honesty.

Mrs Kylie Dodds – Kindy and school parent
My daughter has blossomed socially, academically and emotionally in St John's small class cohorts. I love teaching here because as a small school, teachers and students have wonderful opportunities to engage in teaching and learning experiences that are unique. Our teachers tailor lessons to suit the specific needs of our students and ensure that all children reach their full potential. Our teachers place high importance on assessment to inform their subsequent planning. The analysis of NAPLAN results informs our whole school curriculum focus.

The generous amount of professional development staff receive at St John's enables me to remain up-to-date and well prepared to teach students the required content of the Australian Curriculum, utilising our wonderful ICT resources.

Mrs Debbie Daly – Parent, class teacher and curriculum support teacher
One of my greatest joys of becoming a member of the St John's School community comes from watching the children grow through the numerous, academic, social and emotional development opportunities available. They also learn about the benefit and joy of giving to others and become involved with community service activities.

St John's provides a safe, caring environment based on Christian values, where our children are supported through the school's higher-than-average teacher to student ratio and its professional development program for staff.

Mrs Julie Elliott – Kindy and School Parent
I immediately felt part of a strong community. I was welcomed in and encouraged to become actively involved in my children's education. The many school social events build on this community spirit, getting teachers, parents and students together in a relaxed environment. Through St John's active P & F Association I feel I do have a say and my opinion is valued.

Mrs Sandra Andrijevic – Parent & long serving P&F member